National Road Safety Week
30 April to 6 May 2018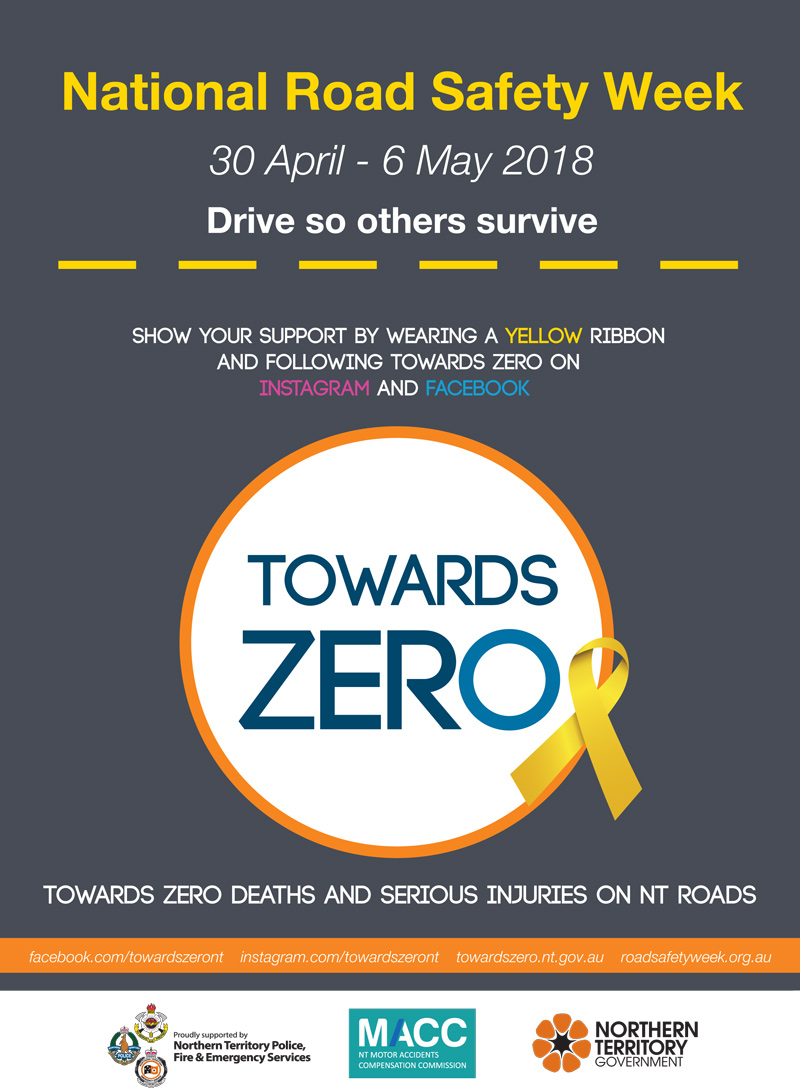 National Road Safety 'Yellow Ribbon' Week honours those we have lost and pledges to make the roads safer for everyone.
Too many lives are being lost or people injured on our roads. Every serious road crash has ongoing and devastating effects for our families and communities.
Please support this week and help us work Towards Zero deaths and injuries on our roads.
How you can get involved
You can be part of the 2018 Yellow Ribbon Campaign by doing any of the following activities:
wear a yellow ribbon
tie a yellow ribbon to your vehicle
display a yellow ribbon sticker on your vehicle
like and follow the social media campaign or add a ribbon to your profile
display the poster in your workplace
take the pledge online to Drive So Others Survive at www.sarahgroup.org
For more information visit www.sarahgroup.org .
Last updated: 29 May 2018